The year 1999 demos for
ST/STE
By The Beast
NB: I've translated this article with Power Translator Pro.
The English translation of the tests is a real disaster.
The next time, I will directly write the tests in English,
for your pleasure. Sorry if the tests are incomprehensible!
It doesn't make any doubt, 1999 is really the year of the demo resurrection on Atari ST! Either at the " Error In Line ", or at the " Pre-millennium Party ", or at the " Lucky Tigrou and Party 3 " or at the " Return The to Source 2 ", never the codings parties haven't been so productive. Let's hope it will go on in year 2000 !

I believe that I never had so much ST demos to test! I have been obliged to make condensed tests. Besides I benefitted some to change my manner to test demos completely. Before, I told what it happened in the demo, in the chronological order. But in this issue, I tried to be more synthetic. Instead of describing you the demo, I limited myself to speak you about three essential points: the programming, the graphics (and the design), and music. Besides, every production will be noted on several criterias:

the programming: what is the technical level of the demo? Are there bugs? Do routines seem to be optimized? If the demo has been programmed in basic, I would take account of it.
the graphics: are drawings original? Are they quality? Are the resolution and the palette well exploited?
music: is it original and of great quality? How much music does the demo contains? Does it integrates good in the demo?
the design: what is room granted to the design by the conceptors? Do the programming, the graphics and music form a coherent entity? Are colors very well chosen? Is music synchronized with the demo?
fluidity: does the demo run in one VBL or crawl miserably?
the originality: is the demo innovative? Are the proposed effects original or seen a thousand times elsewhere?

The notation will make himself with stars (of one to five). Oh, again a thing: in the next issues, this article will be written in English (keep cool, I won't use complicated words :).
The list of the tested ST demos:
Out of CP:
EIL demos:
PMP demos:
LTP 3 demos:
RTS 2 demos:
---

Accident - by Torment - all STF/STE
Torment is a small English group on ST fans of demos will remember probably of their screen in Farts it Megademo. They come back in 1999 with a small intro for ST, friendly but without big pretension.
Next to a pretty logo of the group, a composed spline of thick red points is agitated mildly, while some green fractals evolve in bottom of the screen. Some text is displayed over it and a sinusoidal scrolltext endowed of a very beautiful melting appears all in bottom of the screen, in overscan. Although music is by Mad Max, it remains pleasant to listen. In short, nothing of very spectacular, but this intro especially serves to prove that Torment is even living and survived to the Wintel holocaust.

     Programming: ***--
        Graphics: ***--
           Music: ***--
          Design: ****-
        Fluidity: *****
     Originality: **---


Madness - by Cream - STF/STE/Falcon 1 MB
While waiting for their next demo, Cream makes us exercise patience with this compilation of musics coming from the Future to Compose, him equivalent on Amiga of the YM (but in very better). Mad Max didn't make that of musics on ST, his/her/its works on Amiga reveal his/her/its talent. For machines possessing more 2 MB of RAM, he/it is useless to create a bootdisk since the MSA file is charged directly and unpacked in memory.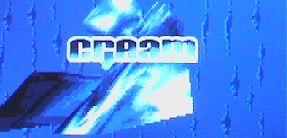 The intro is a homage towards those of Thalion: same bottom of screen, same musical theme (revisited to the SID sauce). 4 objects in 3D texturées turn around an immobile axis on a Cream " logo ". Musics are enough little numerous (8, I believe), but they represent the wealth of musics soundchips Amiga: fans will recognize the musical themes of " Lethal X-Cess " easily, " Chambers Shaolin " of or " Enchanted Lands " and will be filled of joy! Reset screen, that is as present on Falcon, propose the bumpmapping on the text of credits, the all distorting itself/themselves joyously to the will of a pretty Sid-voice music.

     Programming: ****-
        Graphics: ****-
           Music: *****
          Design: *****
        Fluidity: *****
     Originality: *****


Paradise - by Dune - STF/STE/Falcon 1 MB
Sound trumpets, it is the big return of Dune on the scene of the ST! After five years of inactivity, Chuck the coder and Mic the graphist takes out again their demo of their disks poussérieuseses. Although she/it is a little short, this demo, that dates nevertheless of 1994, mark the rebirth of the group.
Since the beginning, the accent is put on the design. All the demo turns to the VBL and effects 3D are very numerous (splines, dowries with effect of self-timing, fractal landscape " to the Zappy "). Them amateurs will notice a pretty (well that a few small) dragon ball as well as a jelly cubes wriggling on a bottom in distortion. Graphics are simply splendid! The SID music is the work of Kanewood/Arkham. Allied to a design of quality and a high-level programming, Dune hit strong. It would now be necessary that Chuck modernizes " himself/itself " and gets to code tunnels either mapped of the bumpmapping.

     Programming: ****-
        Graphics: *****
           Music: ****-
          Design: *****
        Fluidity: *****
     Originality: ***--


Virtual Escape - by Equinox - all STF/STE
Equinox... a mythical group for fans of demos ST well of at home. Behind this name hides himself a man who tries to push his/her/its machine beyond of his/her/its limits: Keops. Even though he/it has often been criticized because of the delay that took his/her/its demo (she/it dates 1994), Keops proves us once besides his/her/its perfect restraint of the ST TO to note that this demo turns entirely in a VBL.
Equinox proposes us a lot of 3D, of the luminous circles, a dragon ball, 11 masked bullets in points, etc. although she seems of resemblance with the " Paradise " of Dune, this demo is him superior because it is more technical. The design is pushed, well that some bottom of screen remains blacks. As for drawings of Nova, they are frankly excellent. Music main SID, signed Furax, is very good invoice. The other musics, of Jedi and Mad Max, let listen to itself/themselves well. Special mention for the screen of end that proposes a vertical scrolltext written with the help of an excellent melting, on bottom of starfield 3D.

     Programming: *****
        Graphics: *****
           Music: *****
          Design: ****-
        Fluidity: *****
     Originality: ***--


4 colors gfx online compo - by DHS - STF/STE/Falcon and Amiga 1 MB
Organized on the site of DHS, this competition regrouped a few more of about ten participants. The goal of the game was, one would have suspected some, to propose the best drawing in 160x100 and in 4 colors only.
Evil/DHS programmed a demo with the whole of graphics that he recovered for the contest. This is not a slide traditional show since he/it proposes tunnels frankly with effects of self-timing in bottom of screen. Drawings are shown them some after them others, of worst to the better. It is heard Agent -t well - that arrived first with a splendid drawing having gotten 47 points, follow-up closely by Havoc/Fun (44 points), Modmate of Checkpoint (38 points) and our dear ST national Survivor (30 points). The fifth, Britelite/Dekadence, is far behind with 18 points. To note that an executable for Amiga (OCS, ECS or AGA) is provided as with the demo, an initiative that one can only encourage!

     Programming: ****-
        Graphics: ****-
           Music: ****-
          Design: ****-
        Fluidity: *****
     Originality: ****-


Sid Sound Designer online compo - by DHS - STF/STE/Falcon 1 MB
All as for the previous production, it is also here about a competition taking place on the Internet site of DHS. The goal was therefore to compose the best music soundchip while using the famous publisher Sid Sound Designer.
It is again Evil/DHS that takes care of the programming. Not of particular technical prowess, to part shadebobses in fire. After a short intro, one arrives to the main menu that proposes you to listen to the 10 musics of the competition as well as three musics bonuses. Strength is to note that the big majority of musics is a good quality. It is normal when one sees names of participants... The first, it is a little normal because he/it has the talent, it is Dma Sc/Sector One, with 45 points, kicked by the no less excellent and almost-mythical Tao/Cream and his/her/its 40 points. The third thief is not other that MC Laser (23 points), follow-up of very near by Viking/Mind Design (20 points), and the fifth, it is about Baggio/Wildfire, gets 13 points only. For all fans of musics " at C-64 ", here is a good compilation again to cover itself/themselves under the tooth.

     Programming: ****-
        Graphics: ***--
           Music: *****
          Design: ****-
        Fluidity: *****
     Originality: ****-

---
DEMOS OF THE " ERROR IN LINE 1999 "
---

Breath - by Mystic Bytes - STF/STE 1 MB
This demo is the work of a Polish group that fans of demos know well since they already created several demos on Falcon (" Time Out " or " Surprised ". The two programmers, MDM and Sqwards, are far to be amateurs.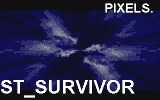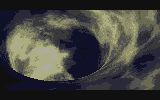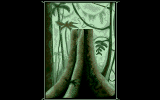 Side programming, we have right to some tunnels relatively fast texturéses. Programmers had the idea to only display a line on two. The result is better than if they had used the resolution of the C64 (160x100) and the speed is satisfactory. Tunnels are varied enough, one finds a tore there for example (or " donut " if you prefer) seen of him inside. To note the presence of a rotozoom and bumpmapping. The graphics is a satisfactory level. Entirely hand-made as to the good old time, drawings are the work of ST Survivor. Besides, the design is also in general he very good. The SID-voice music is the work of one of the best present composers: Tao of the famous Cream group.

     Programming: *****
        Graphics: ****-
           Music: ****-
          Design: ****-
        Fluidity: ***--
     Originality: ****-


Dawn of the Dead - by Stax - STF/STE (1 MB?)
The group Stax ressucite the time of a slide show and, to my humble opinion, they should better remain in their tomb. Not that the demo is bad, but it is about a way of slide show enough flipping pain, apparently containing excerpts of a horror movie.
After a banal presentation, the demo presents pictures digitized in 160x100, interrupted of short unhealthy enough video sequences (for example, a man bites a woman to the neck and pull him of the flesh, or a man collapses, touched by a bullet). Music on STE is a soundtrack that passes unobserved, while the STF poor is condemned to distribute an old soundchip of David Whittaker. If you are they amateurs, this demo can interest you. Them others can format their disk...

     Programming: *----
        Graphics: **---
           Music: **---
          Design: **---
        Fluidity: *****
     Originality: ***--


Rumpelkammer - by Stax - STF/STE 1 MB
Don't get worried, this demo of Stax is well superior to Dawn of Dead " the on many points. Pushed by his/her/its friends, Mike took out again his/her/its old routines and made a ST demo of it That walked very well since she arrived third to the " Error in Line ".
The demo is composed of three parts: vectors ", bitmaps " and " moving worlds ". The first part contains objects in 3D full faces as well as a tore in wire, the all in 50 images/secondes. Then, we find a plane as well as a tetrahedron illuminated by a source of light. The gone second shows a nice scrolltext that zoome, a mapped cube whose texture is the mascot of Linux (a penguin) and a way of " plasma tunnel ". The last part is the better because it is composed of three screens very techniques: a clone of Wolfenstein 3D, enough fast and interactive, a clone of Terrific Mario Kart, him as " playable ", and a journey in a canyon in 3D mapped fast enough. Graphics are pleasant but no more than that, the design is a good level and music, alas archi-known, don't give desire to cut the sound. In brief, here we are before a very nice demo that will surprise you of by the quality of his/her/its effects in 3D.

     Programming: *****
        Graphics: ****-
           Music: ****-
          Design: ****-
        Fluidity: ****-
     Originality: ****-


Sure Trip - by Checkpoint - STF/STE 1 MB
Forget everything that you saw on ST this last years and let's enter in the world of Checkpoint, a world where the technical gates of the ST jump gleefully! Not astonishing that this demo arrived in first room at EIL'99...
It is indeed a technical effect overdose that waits for you: textured tunnels mistreated in all senses, rotozoom with effect of self-timing, bumpmapping on a surface in movement accompanied by a scrolltext that distorts himself and zoome, effects of fire on objects 3D, mapped cube that contains an effect on every face, etc. A pity that this demo encourages the technical aspect to the design. Some effects very techniques, yet excellent, are overexploited (hear by there that one twists them and that one makes them turn in all senses), what has tendency to transform the nice effect of departure in foul mush of pixels. The graphics is not in remainder, since we recover Mod, Blaze and ST Survivor, on the subject three credentials. Drawings are rarer than in the " Breath ", for example, but they are very good invoice. A pity that there is not a Suretrip " logo " in the beginning of the demo, instead us just vons the titles the demo writes with a melting 8 colors. As for musics soundchips, they are simply all excellent, and for reason: with 505 and Tao, you can be calm. A very good demo, a few bourrins, certainly.

     Programming: *****
        Graphics: ****-
           Music: *****
          Design: ***--
        Fluidity: ***--
     Originality: ****-


Sweety - by DHS - STF/STE/Falcon 2 MB
After having unwound himself joyously on Falcon, the DHS group comes back on ST If she finished last to the " Error In Line ", it is maybe because she didn't propose enough effects and that she requires 2 MB to function.
All coders on ST gave themselves words since this demo contains it also quite a lot of tunnels texturés. The first tunnel is disappointing enough because it is not very beautiful. But then, neighbors are better quality, notably the one that looks strongly like tunnels of the " Dream Dimension ". To the devil the originality, Evil adapted on ST his/her/its superb tunnel, the one that contains the texture and the bumpmapping at a time! There is not big thing to part of tunnels, what is well a pity. The final screen is not achieved too badly since it is about an animation " ray-drawn " of the DHS logo, with a pretty picture and the text for credits. Graphics of Edo are little numerous but excellent. Musics soundchips are the work of MC Laser and Dma Sc, they represent the cream of composers of musics Sid Sound. Again a demo to procure itself/themselves! Interesting thing to note: the demo turns the STF to the Falcon, as very TOS coins that under Magic or MultiTOS. And she/it restores the system cleanly, of course!

     Programming: ****-
        Graphics: *****
           Music: *****
          Design: ***--
        Fluidity: ****-
     Originality: ***--


Songs of Distant Earth - by Cream and tSCc - all STF/STE/Falcons
When the musician of tSCc and coders of Cream meet, the gotten result is explosive. Here, it is about a small compilation of soundchips without pretension nor flourishes.
After a modest intro, the two Germans groups don't propose us less than 10 musics composed by MC Laser under the Sid Sound Désigner of animal Mine. Melodies are not all of the same type, fortunately. Some is achieved so well that one would believe himself indeed on a C-64! The resonant coprocesseur of the ST is exploited very well. There is a small modest production, to listen to realize the talent of MC Laser.

     Programming: ***--
        Graphics: ****-
           Music: *****
          Design: ****-
        Fluidity: *****
     Originality: ****-


I can do stars - by Escape - all STF/STE/Falcons
This intro of 4 KB, one would have suspected some, is based on starfields. The proposed starfieldses are a very correct level, although they don't shine by their originality. I specify that it is about the first intro programmed in assembler by Spion, let's wish him good luck for his/her/its future projects!

     Programming: ****-
        Graphics: **---
           Music: /
          Design: ***--
        Fluidity: *****
     Originality: *----

---
DEMOS OF THE " PRE-MILLENIUM 1999 "
---

H Demo IV - by Teenage - STE/Falcon 1 MB
A name that makes Porns Demos " think (of MCA, if I am not mistaken), a presentation with a pink melting... I have a little the impression that this demo is not made for children! Errr... hey well I quite was not wrong.
After a fast introduction with this melting so particular pink candy, the demo finally starts. One discovers with stupor two fellows that himself... finally, that are in the process of... (good, that children are going to go to bed!)... to pretend to sodomize itself/themselves. Indeed, we see to the screen a short sequence video, apparently tour in a coding party, showing two atarists (one among them being Havoc/Fun) that take a shrewd pleasure to simulate a scene of sodomy. The result is very funny, it appears even that Havoc was not informed and that he had remained some dumbstruck (to see the report of the PMP). It is about in fact of a music-demo, " to the Techno Drugs ",: the visual effects are synchronized with music, to tendency techno. These visual effects are varied: it goes from the logo " Atari rules " in 2D with effects of self-timing to a set of logos flashants, while passing by keftales. The demo simply ends by a... panel of parking forbids! A demo that, without being technical, offer a spectable at a time funny and original.

     Programming: ***--
        Graphics: ***--
           Music: ***--
          Design: ****-
        Fluidity: *****
     Originality: *****


Twitching Flanners - by Torment - STF/STE 2 MB
And a demo oldschool, one! After " Accident ", Torment is back with this made " demo as to the good old time ". Torment on the path of the resurrection? Possible...
The demo functions pain with only 1 MB of RAM, a pity. Technically, screens are impressive enough, but that remains all the same of the oldschool: this is not every day that one sees rasterses sinusoïdauxes in fullscreen, a plasma that creates an effect of transparency on a logo or again of the unlimited sprites in 4 plans and in fullscreen (the sprite makes 1/3 of the screen). Graphics are pleasant, no more than that. Music is nice and we even have right to a soundtrack in the final screen. A pity that the disk is protected and that it turns correctly nor under Falcon, nor under emulator. But it remains a good demo to watch on his/her/its ST again!

     Programming: ****-
        Graphics: ***--
           Music: ****-
          Design: ****-
        Fluidity: *****
     Originality: **---

---
DEMOS OF THE " LUCKY AND TIGROU PARTY 3 "
---

Lost Screen - by Oxythan - all STF/STE
Ah, a good old intro very oldschool! Oxythan, the programmer, concocted us a small intro worthy of the first instants of the ST for competition oldschool.
This small demo is only composed of only one screen. See-meters and loudspeakers evolve according to the resonant volume of the soundchip (an old music of Count Zero). One also notes a horizontal scrolltext of a respectable size. One remains a little on his/her/its hunger but it is necessary to thank the coder, until there unknown, to have participated in the competition (in France, the demos ST is rather rare, it is clear).

     Programming: ***--
        Graphics: **---
           Music: **---
          Design: *----
        Fluidity: *****
     Originality: *----


Memorial - by Dune - STF/STE/Falcon 1 MB
Chuck, the main programmer, began a small demo a few days before the LTP 3, in the goal to present it for contest oldschool. In spite of many disappointments, of which two nasty scratchses of disk, the demo finally left and it finished in second position, behind the fabulous demo Amiga of Scoopex.
The technical level is very correct, well that some parts recall the Paradise " demo " furiously (notably ways of plates 2D half notes that serve transitions). Among originalities, let's note the presence of an enormous matrix of points to him interior of which are two plane surfaces (it is, in my opinion, the part most impressive of the demo). Chuck also made a blink to the all first group of demos on ST, The Exceptions, while proposing two circular scrolltextses in points turning around the mascot of TEX. The demo, a few short, end by a scrolltext on a picture of Mic. Drawings of Mic, exactly, are splendid! Mic is a talented graphist that knows how to make very beautiful things with few means (320x200 in 16 colors). As for music, she/it is, alas, too short, even though it is about a Sid-voice composed by the famous Kanewood/Arkham. However, it makes pleasure to be able to note that the group Dune is back and that Chuck is more that ever motivated to continue to program on ST

     Programming: ****-
        Graphics: *****
           Music: ***--
          Design: ****-
        Fluidity: *****
     Originality: ***--


Oldies but Goodies - by Melting Pot - STF/STE
Alas, I could not have recovered this demo. She/it has been made on a PC with the PaCifiST emulator and the software Demo Construction Kit. There is not a to use the DCK, even the big Oxbab/Oxygene made himself over teeth. The demo wants to be himself the adaptation of a demo Amiga but, DCK obliges, the result is far to be convincing. The different screens don't exploit the DCK in depth, what is strong regrétable. One of them monitor was frankly repompé on a well stocked example with the DCK...

Oldiez - by Blabla - STF/STE 1 MB
An unknown group until there that programs a demo of good invoice, he/it has there that to the LTP 3 that one can see that. To 5 points near, Craptalking failed to pass the demo of Dune. But what is therefore their secret?
This demo, programmed in GFA, propose effects bourrinses, while remaining in register oldschool. The first screen is a vertical megascroller in high and low overscan, the all on a bottom of screen in movement. GFA obliges, one notes some problems of synchro on STE. I wonder if the following part doesn't contain a little assembler: a rotozoom that distorts himself, it is ever the seen in GFA. Certainly, it is very pixellisé (4x4), but that remains fast. Then, in very colorful one graphic fashion (of the pseudo-12 bits, says me one on Internet), one can admire a pseudo-tunnel that accelerates toward the end. The final screen shows two scrollses in parallax, in 320x200, with a thick scrolltext and a SID-voice music of Kenet/Ribbon. Besides, every effect is interrupted of pretty pictures. In brief, a very good demo that demonstrates that the GFA is far to be passed.

     Programming: ***** (GFA)
        Graphics: ****-
           Music: ****-
          Design: ***--
        Fluidity: ****-
     Originality: ****-

---
DEMOS OF THE " RETURN TO THE SOURCE 2 "
---

GFA Vector Demo - by Hylst - all STF/STE/Falcons
Hylst presents us a small demo that is not in fact that the part 3D of his/her/its future Japemo " megademo " (to see the following test), programmed always in GFA Basic.
The demo beginning by a logo " Atari rules for ever ", accompanied by rasters and a scrolltext. As his/her/its name indicates him, them amateurs of 3D will be filled. Some parts, not requiring a heavy calculation, rather pass good on a ST: logos in 3D wire, concentric cubes, sword, checkerboard... Some logos 3D zooments to display the Japemos " words ", Atari " and " RTS OF IT ", that that is not quite a lot of the all for the GFA. Special mention for lines and the star to 6 branches that propose pretty effects of self-timing. As for the remainder... one recovers the same problem that for the Japemo: that rows greatly too much on a simple ST! Some passages row so that they provoke blinking, what is far to be aesthetic. Hylst wants to play the nag such as Zappy maybe, but the GFA is nevertheless slower than the assembler. That it is for the 3D wire or for the 3D in full faces, besides. Pictures are correct but a few rare. Music, known hyper, she/it is the work of Big Alec. As for the design, one cannot say that a demo that stops clean either of the best effect... One hopes that Hylst will make turn his/her/its demo on ST before taking out it, he would be a pity to use a Falcon accelerated to look at a ST demo

     Programming: ***--(GFA)
        Graphics: ***--
           Music: **---
          Design: **---
        Fluidity: *----(on ST)
     Originality: ***--


Japemo Preview - by Hylst - STF/STE 1 MB
No had spoken you some time ago of the Japemo, the future demo of Hylst. Making following the Japtro, the Japemo will be at least as thick and will include several parts, each structural on a works well precise (Bastard, Dragon Ball Z...). For her RTS-OF IT, Hylst decided to take out a preview.
This demo in GFA proposes a lot of effects very techniques, or even nag ones let's not have fear of words: a circular scrolltext (illegible, alas), of objects in points (4 bullets simultaneously, of the immobile tunnels in points, of flags...), of the unlimited sprites, a pretty scrolling parallax, of curves in dowries... One finds an unexpected effect there even: of snow that falls on mountains (but why they are in only one color?), does that recall us the " Mood Glazed " of Hemoroids. Again a positive point: transitions between them different parts have been taken care of. Only voilà, being given that we have a preview between hands, many bugs are even present (the demo planted two times on STE whereas it passes nickel on Falcon). What hits the more in this preview, it is his/her/its slowness on ST Some parts are so slow that that produces blinking. Alas the demo has been compiled on a Falcon accelerated, on which it doesn't plant and where it turns relatively quickly, whereas on ST it is the disaster. If graphics are a correct level, music is repetitive and sharp, what has tendency to hit quickly on the system. He/it remains again of thick efforts to provide, so much the point of view of the programming that of the point of view of the design (I like to repeat well that the design is most important in a demo).

     Programming: ***--(GFA)
        Graphics: ***--
           Music: *----
          Design: **---
        Fluidity: *----(on ST)
     Originality: ***--


StarBlue - by Blue - all STF/STE/Falcons
Blue offers us a small intro without pretension and programmed well. It is simply about a starfield, alas without overscan, whose stars move on 3 plans. A " Blue " logo in dots evolves among stars. And it is all, same not of music. One wonders very reason, competition oldschool not being limited in size...

     Programming: ***--
        Graphics: *----
           Music: -----
          Design: ***--
        Fluidity: *****
     Originality: *----

---
Too stern or too generous in notations?

Too much or not enough tested demos?

--> Send me your remarks: beast_typhoon@hotmail.com

(by snailmail: see the editorial)
---