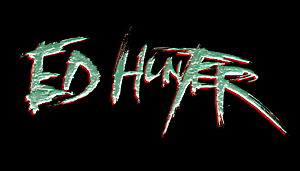 Developed by
Synthetic Dimensions, veteran games developers of such seminal masterpieces as Corporation and Legends of Valour and Perfect Assassin, have joined forces with legendary rockers Iron Maiden to bring you Ed Hunter, the computer game for PC and Playstation, featuring someone who will need no introduction to Maiden fans worldwide.... The one and only walking force majeur and rather untidy person...... Eddie.
| | |
| --- | --- |
| | A classic action shoot-em-up, Ed Hunter features real, and we mean genuine, 3D imagery. Locations are based upon album covers from Maiden's back catalogue, including Somewhere in Time, Powerslave, Live After Death, X Factor and Killers, where fans will recognise such exotica as 22, Acacia Avenue, The Ruskin Arms, Cart & Horses, and Eddie's cell among familiar territory. |
| | |
| --- | --- |
| | The game includes Eddie in his famous incarnations....the shaven headed screamer in the padded cell from Piece of Mind, the victim strapped to the operating table from the X Factor, the armed cyborg from Somewhere In Time........ |
| | |
| --- | --- |
| Ed Hunter - The Game will support Iron Maiden's virtual onslaught on the world's stage with a new, cyber-powered image featuring..... | |
| | |
| --- | --- |
| revolutionary new 3D graphic technology never before experienced in a computer game - a unique immersive experience | |
Original Iron Maiden tracks accompany the action




Compatible with: Light Gun/mouse

High resolution 16 bit graphics




Game released on PC April '98, PlayStation September '98
| | | |
| --- | --- | --- |
| | New Iron Maiden album released February. Game to be released in April, prior to publication of book and release of second single. Tour to kick off March. Playstation version released in September 1998 | |
| | | |
| --- | --- | --- |
| This Website will provide regular updates regarding news of the Video, promotions, | | posters, screen savers, book, mouse mats, t- shirts, CD artwork and much more. |
Ladies & Gentlemen, from the "Masters of the Rendered Image" to the "Masters of Rock" we give you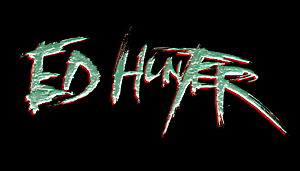 All you have to do is survive...............
---
Prepare to be amazed. The Facts:
13 albums released to date
Over 42 million sales worldwide
Over 150 Gold and Platinum awards from around the world - 8 Platinum albums in the USA
12 UK top ten albums - 3 No. 1's
11 UK Top 10 singles - 1 no. 1
Record attendance at Donington - 107,000 fans
Massive World tours and record breaking merchandise
Grammy Nomination
Countless Poll Awards Worldwide
World Tour, single, album, video and computer game for early 1998
Metal is experiencing a systematic rebirth. New magazines are constantly appearing and the circulation of established magazines is on the increase. The loyalty of Maiden fans has always been unquestionable. Many fans have massive collections of Maiden items.
In February 1996, EMI contracted market researchers RMP to test the Maiden demographic on several specific items. Included in this was a computer game, which was researched through the fan base. 1000 UK fans were selected randomly from the fan base. The speed and number of replies was amazing: over 750 responded within the first few days, and 867 of the1000 responded within 10 days.
67% said they would be interested in buying a Maiden game
In the key 10 -19 age range, 79% said they were interested
Iron Maiden unquestionably have a core fan base of at least 800,000 worldwide. This figure can be easily judged to be as high as 2 million
Even outside the games market, an Eddie/Maiden game has a vast potential market within their own fan base
Synthetic Dimensions, the designers of the new game, are already inundated with emails from fans who have heard the rumours
A Virtual Onslaught
The whole William Burroughs Cyberdeal is has come of age. Event Horizon, Spawn, Crash, Alien 4- The Ressurrection, and the timeless Blade Runner, (computer game imminent) together with a whole resurgence of the horror genre, has paved the way for a new wave of hot metal. Iron Maiden are at the forefront with a new album, single, video, world tour, and, most importantly, a new computer game for PC and PlayStation. Eddie, Maiden's infamous and omnipresent mascot, has adopted a new haircut and is ready for the millenium. And he's in no mood for pleasantries.
---
TEXTE ET IMAGES RECUPERES SUR INTERNET PAR
Cédric / QueST
---